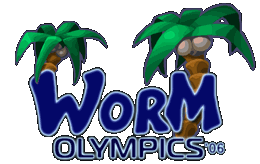 Pairing Tool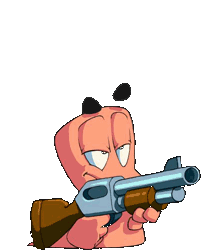 314 players from 35 countries and 76 clans have played 1247 games in 63 tournaments.
Golf












Hosted by Wyvern
22 Aug 2006, 05:00 PM GMT

[ Download .WSC ]
[ Get Maps ]

---

Place your worm on the first checkpoint on the map and try to place a grenade in the hole with the same number as the checkpoint you're on. When you did a hit (the grenade has to actually sit IN the hole), teleport to the next checkpoint. The player who makes all holes first wins the game.

You can use an ordinary BnG scheme or any other scheme with unlimited grenades and low gravity in it.